Online Arcade Games for Real Money in India
Baazi247 is the best online casino in India and provider of more than 20 Arcade games at the moment including Roulette, Andar Bahar, Dragon Tiger, and Teen Patti. These games are arcade slots online games which are richly designed in graphics and themes with the prospect of providing the classic retro games on slot design. You can play online arcade games for real money and the earnings are directly loaded into your account.
Online Arcade Casino Games are video entertainment systems similar to arcade games but with the combined feature of real money prizes instead of game over display screens. They are the combination of Arcade games with Arcade slots online which require certain skills.
Online Arcade Casino Games are very entertaining and fun to play. The great part is it brings the nostalgic feelings of arcade games you played in your childhood days. Whereas the best part is you play online arcade games for real money.
Arcade casino games are different in comparison to one another. No two games are the same because the game is based on their retro/classic version. Also, their present online casino version is specifically designed to give rewards after winning.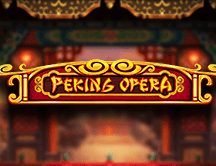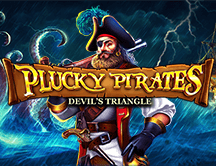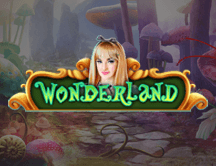 Arcade Slots Online Games on Baazi247
Arcade games differ from Slot and Jackpot games as they are luck based rather than skill. Arcade games require both luck and skill as they are designed from arcade video games in the form of online casino games. Instead of having random movies, you need to think about our next moves in arcade games.
You can relive the fun times from the arcades now in casino games for real money. Arcade games in Baazi are extremely user-friendly platforms to play online arcade games for real money. So, you can play and win at the same time.
Like all other categories, Baazi247 provides demo versions of selected games on arcade games as well. You can play demo games and play for free without any deposit and it is all available in one click after you create an account on Baazi247 which is very easy.
After your practice playing demo games, you can recommend you start playing for real money. Real money mode is where you can play and win a big amount. You will need certain playable knowledge about how the game works and start to win real money after playing.
Best Arcade Game Bonuses in India
If you are seeking online arcade games for real money, then joining Baazi247 is the best decision you will ever make. There are constantly new offers, bonuses and even promotions in Baazi247. You are even given free credits while you sign up and register in Baazi247. You can even check How to Create an Account on Baazi247 for step by step instructions. In addition to the in-game promotions available on Baazi247 slot games including multiplier bonuses we frequently run different promotions to our new and existing players. Check out all ongoing Baazi247 Promotions.
Arcade Games Tips for Beginners
We recommend following tips:
Understand how the game system is built.
Play demos– as you will get to know how the actual game is.
Play games with higher RTP(Return to Player) but some games may be more fun than others.
Move beyond basic strategies and do not neglect arcade games and play as much of them as you can.
You can also refer to our blog for more tips and tricks to win online casino games.
Frequently Asked Questions
What are Arcade Games?
Originally, Arcade games are coin-operated video entertainment machines used for playing games. These are usually in video game centers, amusement parks, and even personally bought. At Baazi247, you can play online versions.
What is the difference between Arcade Games and Arcade Casino Games?
The main difference between them is that Arcade Games are usually played for fun and after you lose or you win the entire game you get a Game over screen whereas Arcade Casino games are played in casinos and there are rewards such as tokens or cash prizes when you get a match or beat a stage in the game.
How to win Arcade Casino Games?
In comparison to other games, you can win Arcade Casino Games by playing easy ones. Play the games by understanding them first and get an idea about how the game works.